Effortless Turmeric Chicken
Fried chicken that's simple, easy and tasty.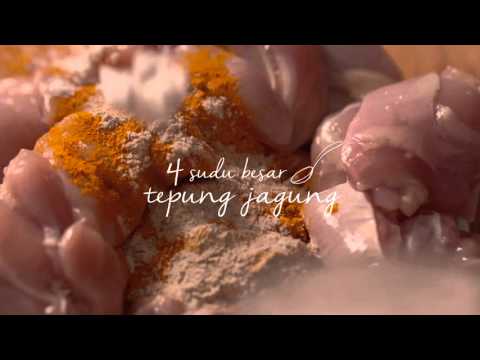 Good to Know
Swap chicken thighs with chicken breast because it is a lean protein source that doesn't contain as much saturated fat compared to the thighs.
Ingredients
| | |
| --- | --- |
| 500 g | chicken thighs, boneless and skinless, cut into bite size pieces |
| 50 ml | cooking oil; for deep frying |
| 2 tablespoons | turmeric powder |
| 1 teaspoon | ground white pepper |
| 1 | egg |
| 4 tablespoons | corn flour |
| 2 tablespoon s | MAGGI® CukupRasa™ |
Preparation
Firstly, debone the chicken and rinse it under cold running water. Then, cut the chicken into bite-sized pieces.

In a bowl, combine the turmeric powder, ground white pepper, egg, corn flour and MAGGI® CukupRasa™ to make the marinade.

Then, add in the chicken pieces into the marinade and coat them well. Set the marinated chicken aside for 1 hour.

When the chicken has well absorbed the marinade, it's time to set the wok on the stove.

Add in the oil and keep an eye on it as it is heating.

When the oil is hot, add in the chicken and fry 5-6 pieces of chicken at a time, for about 5-7 minutes per batch.

Dish out and serve immediately with steamed rice or Nasi Goreng.