Sambal Tumis Udang Eina Azman
Sambal that will surely captivate one's heart, easy and effortless meal!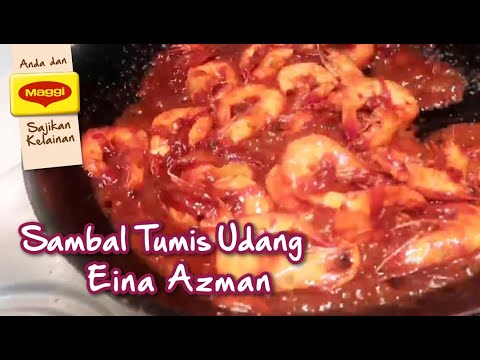 Ingredients
1 bowl of prawn
2 onions (sliced)
2 pack MAGGI® Sambal Tumis Paste
Palm Sugar
3 spoons of tamarind juice
1 spoon of MAGGI® CukupRasa™
Preparation
Heat up some oil and add in MAGGI® Sambal Tumis paste and stir until pecah minyak.
Put in the onion slices.
Add in tamarind paste. Add in palm sugar and MAGGI® CukupRasa™.
Add in the prawns and stir all ingredients together till pecah minyak.