Steamed Bun
A soft and airy bread that you want more of…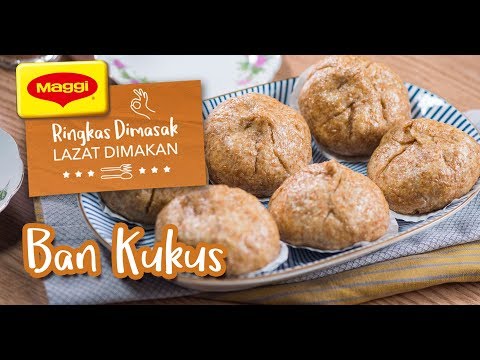 Ingredients
| | |
| --- | --- |
| Bun: |   |
| 250 gram | whole grain flour |
| 250 gram | self-rising flour |
| 330 ml | water |
| 2 tsp | corn oil |
| A: (Filling) |   |
| 1 tablespoon | sesame oil |
| 2 tsp | soy sauce |
| 150 gram | prawn |
| 100 gram | button |
| 200 gram | cabbage, sliced |
| 100 gram | carrot, chopped finely |
| 100 gram | turnip, cut into cube |
| 1 no | red chili, sliced |
| 1 teaspoon | MAGGI CukupRasa |
| 1 tsp | sesame oil (for drizzle) |
Preparation
In a bowl, combine whole grain flour and self-rising flour. Mix well.
Make a hole in the middle, pour water and oil in the middle. Slowly mix water and flour and knead all become a dough. Let it rest for 10 minutes.
Meanwhile, mix prawn, button mushroom, soy sauce and MAGGI CukupRasa. Mix it all together in a mixer or blender.
Heat pan, pour in sesame oil and stir fry blended prawn, cabbage, carrot and turnip until the water reduce. Add in red chili, stir for a while and drizzle with sesame oil at the end. Let it cool.
Using small rolling pin, roll dough and add in the filling. Seal properly, place into a paper cup.
Heat the steamer, steam bun for 25 minutes or until the bun is thoroughly cooked.
Nutritional Info
Energy 359 Kcal
Protein 12g
Fat 11g
Carbs 53g